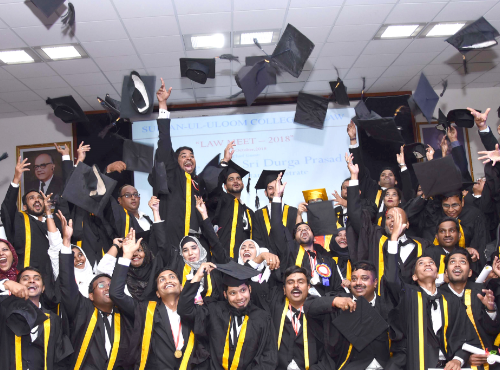 UG & PG Courses
The constituent institutions of Sultan-Ul-Uloom Education Society admits students on the basis of the ranks secured in the various Common Entrance Tests (CETS) conducted by the Government of Telangana, for example, EAMCET for admissions in the undergraduate programmes in Engineering and Pharmacy, LAWCET for admission in the Law Colleges, EDCET for admission in College of Education, ICET for Business Management College.
PG admissions in Engineering and Pharmacy are done through GATE & GPAT conducted by Ministry of Education, Government of India and PGECET conducted by Government of Telangana.
Research scholars for Ph.D. Programmes in the Research Centres recognized by the University are allocated directly by the university.
Lateral entry admissions that take in the second year of UG courses in Engineering and Pharmacy are done through ECET by the convener appointed by Government of Telangana. Presently, lateral entry admissions constitute 10% of the sanctioned intake and there is no 'B' category in this segment.
The Society follows all the rules and regulations pertaining to admissions notified by the State Government from time to time. As per prevailing norms admissions under category 'A' take place through the convener appointed by the State Government. Admissions under category 'B' are made by the Director of Admissions, SUES, by following all the rules and regulations notified the State Government.
As per present norms the ratio of category A: category B seats is 70: 30 for Engineering, Pharmacy and Business colleges, 80:20 for the Law colleges and 75: 25 in the B.Ed college.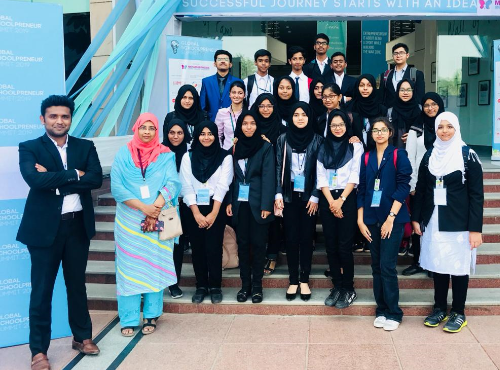 Intermediate
Admission into the Junior College is based on merit secured in the SSC/CBSC/ICSE examinations or any other board recognized by the Board of Intermediate Education.
School
In schools the admission process starts in mid-December through a written entrance test. Available vacancies in various classes are filled based on the merit obtained in the entrance test.