Establishment
The Sultan-ul-Uloom Education Society was established in the year 1980 with a philanthropic conviction of imparting high quality education to the students at different levels.
It is a premier Education Society with a venerable legacy and undeniable acclaim for highest academic standards, diverse educational and research programmes, distinguished faculty, illustrious alumni, modern infrastructure and a beautifully landscaped lush green campus.
Founding Fathers
The Society was founded on the rich tradition of culture, enterprise and sound values, characteristic of its three visionary founding members, each an accomplished and successful individual in his own right.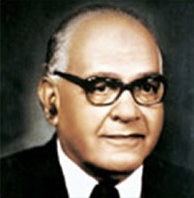 Late Shri Syed Amjad Ali Khan, I.A.S, Chairman of the Society, was a distinguished Civil servant. He held several important and coveted posts in Government of A.P., like the Secretary to Government, Revenue and Health Housing and Municipal Administration. He also served as the Chairman of A.P. Housing Board.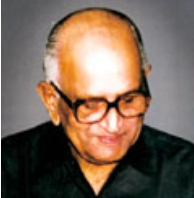 Late Shri Ghulam Ahmed, Hon. Secretary, was the Chairman of the A.P. Public Service Commission. He was a distinguished sportsman, and served as the Captain of the Indian Cricket Team. After his retirement, he served for many years as the secretary of BCCI and the Chairman of the Hyderabad Race Club.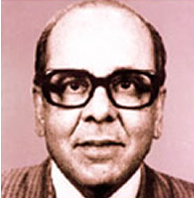 Late Shri. Nizamuddin Ahmed was a distinguished bureaucrat of the Maharashtra cadre. He served in several important positions including the Principal Secretary, Department of Health, Government of Maharashtra.
Vision & Mission
This is a Muslim Minority institution set up to promote General, Modern, Scientific and Technical education including Medical, Dental, Engineering, Pharmacy, Legal, Business Administration, Bio-Technology., Journalism, Physical Education, Vocational Training, distance Learning, all Para-medical and allied Health Science like Nursing, Physiotherapy, Health Care, Laboratory Technician course and to help develop the Character of the younger generation of all Castes, communities and religions in general and of Muslims in Particulars.
The establishment of Technical, Scientific and Educational Institutions at all levels and of diverse types, both residential and non-residential and non-residential.
The establishment of reading rooms, libraries, Laboratories.
The establishment of Gymnasia, playgrounds, sports clubs and coaching in different items of athletics, games and sports.
The establishment of debating societies and holding of and / or participating in debating competitions.
Organising and / or participating in seminars, conferences, symposia and other gatherings convened for the purpose of promoting education, character building and developing the talent of the youth.
The encouragement of writing, production and distribution of books, periodicals, magazines and news-letters for the purpose of promotion of education and character building.
Undertaking of run education and other institutions of the type listed in subclauses above on behalf of the persons and / or bodies now in charge of those institutions.
Constituent Institutions
Sultan-ul-Uloom Education Society established in 1980, is performing a vital service to students. A strong commitment to excellence in teaching, research and social outreach has made the Society a role-model and trend setter for others to follow. Its long-term commitment of imparting quality education and unflinching adherence to universal human values are reflected in its motto: 'LIGHTED TO ENLIGHTEN'.
The first institution to be established by the SUES was the Sultan-ul-Uloom Public School in the year 1980, then came the Muffakham Jah College of Engineering & Technology, followed by Ghulam Ahmed College of Education, Sultan-ul-Uloom College of Law, Amjad Ali Khan College of Business Administration, Sultan-ul-Uloom College of Pharmacy and Sultan-ul-Uloom Junior College. Post graduate courses are offered in all the professional colleges of the campus.
These institutes offer education from Nursery to Doctorate level. They help students hone their professional skills and acquire the best capabilities in their respective disciplines. Most of the institutions have National ranking by the NIRF and are accredited by National Accreditation bodies like NBA and NAAC.
Today, all the campus institutions are flourishing academically and have carved a name for themselves in the State. Over the years every institute has assiduously accomplished its goals and is doing exceptionally well. More than 9,200 students are enjoying the benefits of quality education in these institutions. Each college has a spacious and well equipped library where books and journals are updated every year. For promotion of Research and innovation, there is a fully functional Incubation & research centre in the Engineering college of the campus. State of the art facilities are provided for Sports and games in the sprawling campus of the Society. A Health Clinic and a Bank are also available in the Campus, for the benefit of the Staff and students.
All the Campus institutions boast of excellent results, the Sultan-ul-Uloom Public School has a 100% pass record since 28 years. Many of the campus students are University toppers in different disciplines, every year. The careers of thousands of students are shaped in the vicinity of the campus. The campus colleges are a thriving hub of entrepreneurship and provide excellent placement facilities to the students. Many students are recruited by top multinational companies on high salaries every year.
Faculty
The members of teaching faculty are highly qualified and experienced, around 100 Ph.D. holders are working in different campus colleges. The performance of the staff is evaluated and appraised every year to monitor their progress and performance. They are rewarded with salary enhancement, promotions, etc. based on their performance. A special Incentive scheme in the Society motivates the staff to upgrade their professional skills. They are presented with incentives for filing patents, writing books, publishing research articles in reputed journals, etc. They are also given facilities like, ESI, EPF, Health insurance, etc.
Corporate Social Responsibility
As a part of CSR, the SUES runs six branches of schools in the old city area of Hyderabad, where the tuition fee is highly subsidized and orphan children are provided free uniforms and books. These schools run are under the name of Sultan-ul-Uloom Public School, with branches in Falaknuma, Syed Ali Chabutra Branch, Hafiz Baba Nagar, Khazipura, Hussainialam and Golkonda.